Pieter Loubser is a friend and bonsai grower in Klerksdorp, South Africa. Pieter is a dentist by profession and is married to Magriet. He has been chair of the local bonsai group for many years and he has been growing bonsai since 1982. Pieter has lectured to many group, including bonsai associations and symposia over the years. He has also demonstrated at international conventions in South Africa.
Pieter has also written many articles on bonsai subjects as well as several books on bonsai. The lastest is Understanding Bonsai: Revised and Extended edition.
Pieter has a number of South African native Ficus in his collection. Some of these are not well known to bonsai collectors. But as you can see they make beautiful bonsai.
Pieter lives in an area where winters can get cold and the Ficus are brought into a garage where temperatures are a bit warmer. "Despite our minus temperatures in winter. We have dry winters as a rule. This means dry, sharp, frosting nights, with occasional black frost and many pleasant days with temperatures even up to about 20 Celsius at times. Sometimes all the water pipes are frozen and you have no water in the morning till about 10am. AND YET I GROW FIGS!!!"
Shown below are a number of Pieter's great Ficus.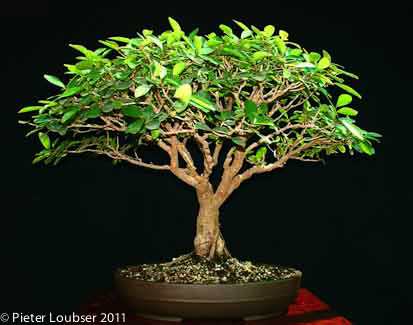 Ficus natalensis, Loubser collection, 2011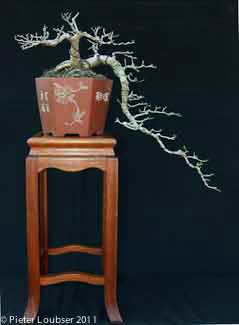 Ficus, cascade Loubser collection, 2011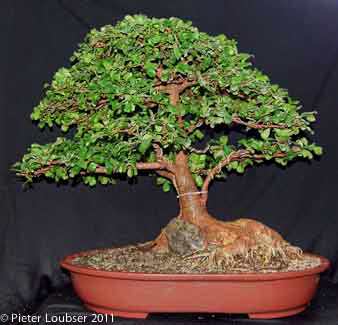 Ficus craterostoma, 90cm wide and 70cm high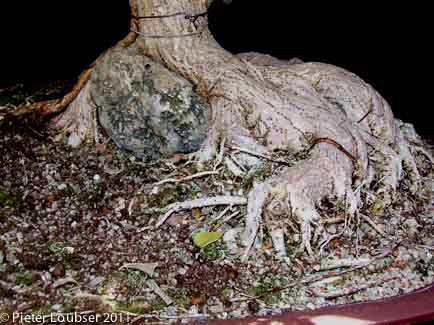 The base of the above bonsai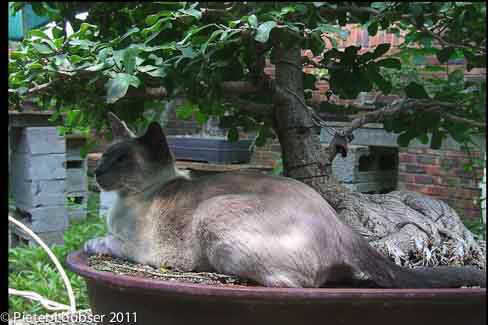 Siamese cat enjoying the dwarf patch of shade, 2011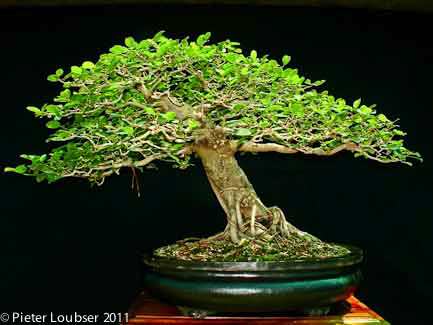 Ficus burtt-davyi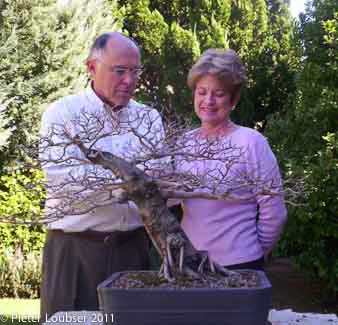 Pieter and Magriet behind Ficus burtt-davyi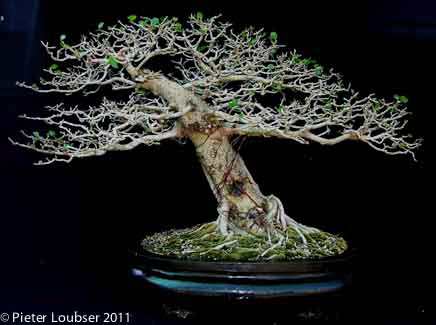 The above Ficus burtt-davyi defoliated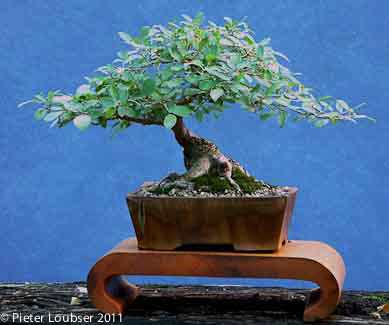 Ficus burtt-davyi, 2011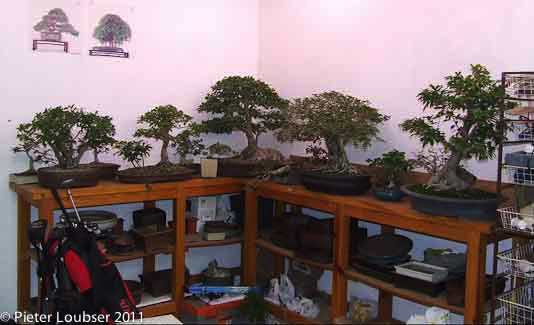 Ficus trees in a garage for winter protection, 2011