In November 2008 Rhona and I spent several weeks traveling throughout Chile. We spent time in the mountainous Torres del Paine area, the lake district and in Santiago. Santiago is a lovely city with friendly people, delicious food and wonderful sights including high mountains that surround the city.
Rhona and I enjoying a Chilean King Crab .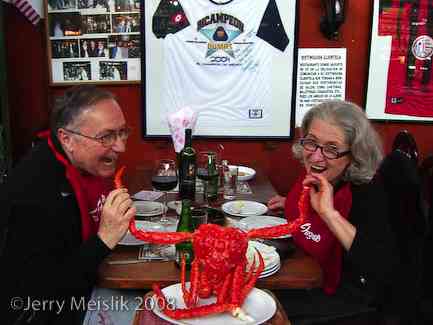 Santiago set against its mountain backdrop .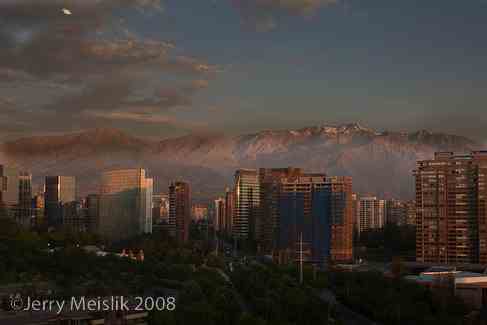 During our Santiago visit we were graciously hosted by Professor Alejandro Bedini , a bonsai lover and teacher, Escuela De Bonsai Kenzo, who escorted us to see many of the highlights in Santiago. We were delighted to visit his home, share a delightful Chilean lunch prepared by his lovely wife and view his bonsai collection.
Bonsai in the Prof. Alejandro Bedini Collection.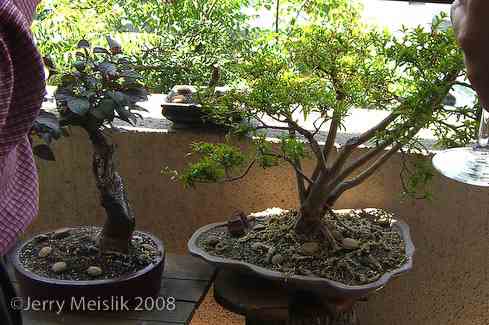 Prof. Bedini escorted us on a tour of Santiago and one stop was to see the bonsai museum collection of Mauricio Allel Ara that was displayed in a quiet courtyard in a crafts and museum area.
Mauricio Allel Ara collection.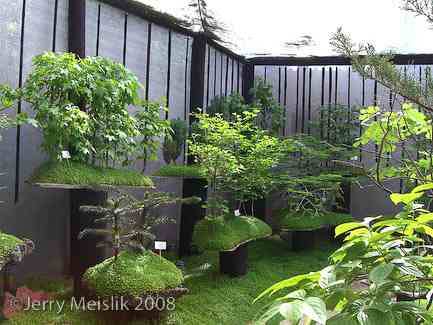 We were also fortunate to visit several bonsai collections including the nursery and bonsai collection of Bonsai Master Alexis Vidal.
Professor Bedini, Alexis Vidal and JM in the Vidal nursery.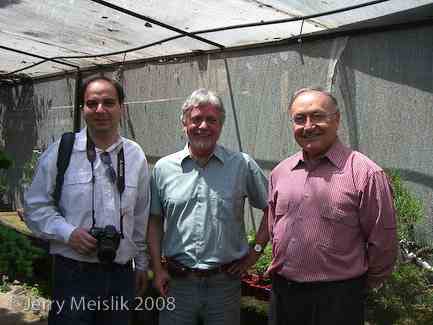 Alexis has been teaching bonsai for many years and is a well known bonsai teacher. His trees include wonderful specimens that he has trained over his long bonsai career. His bonsai garden in Santiago is Jardin Kyoto Bonsai. .

A wonderful Cedrus in Alexis' collection.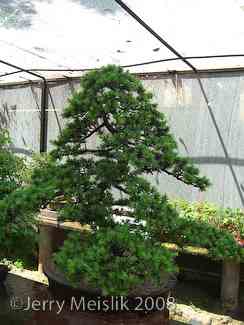 Master Vidal at his nursery Jardin Kyoto Bonsai.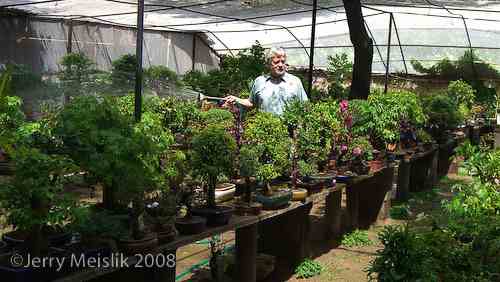 During the visit we were fortunate to be invited to give a lecture/demonstration for several bonsai groups of Chile. My bonsai lecture/demonstration/discussion was hosted at the home of Cecilia Nuñez and Claudio Figueroa. In attendance were members of several bonsai clubs and associations including FELAB, Asocion Chilena De Bonsai, Club Bonsai Chile (Instituto Cultural Chileno Japones), and Bonsai Nebari.
Members brought their bonsai to obtain opinions about their trees and possible design changes. Most of the materials were native to Chile. Chile has a varied climate that ranges from sub-tropical to temperate and has many trees that make wonderful bonsai including a number of Nothofagus species. Nothofagus include a number of species that have great movement, small leaves and delicate branching making for beautiful bonsai.
Cecilia Nuñez bonsai collection, Santiago.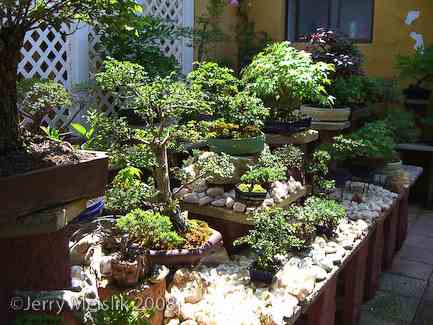 Cecilia, JM, and Alejandro discuss an Elm bonsai tree.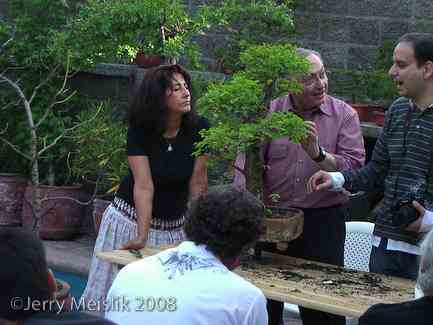 Some of Cecilia's bonsai colleciton.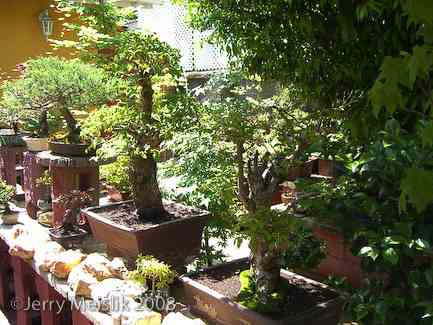 Cecilia's prize winning bonsai .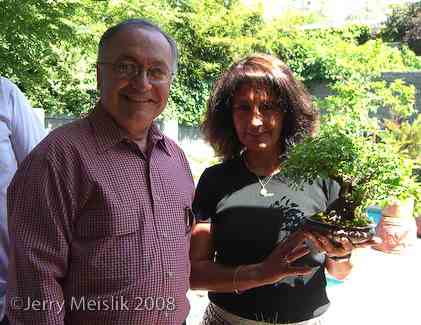 Renato Jaque, Alexis Vidal, JM, Prof. Bedini, Cecila Nuñez, and Rafael Reballo.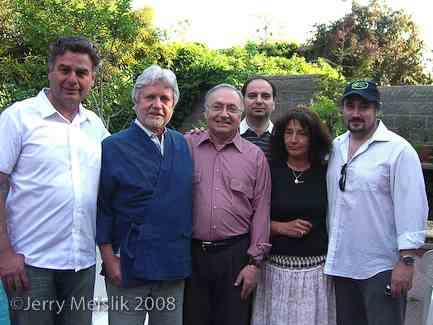 Santiago bonsai lovers .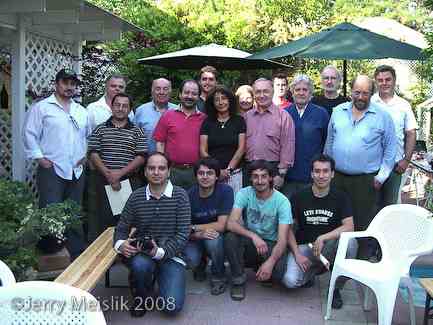 I sincerely enjoyed visiting with bonsai lovers in Chile and sharing their knowledge and enthusiasm. I hope that we can return one day to spend more time in this lovely country.