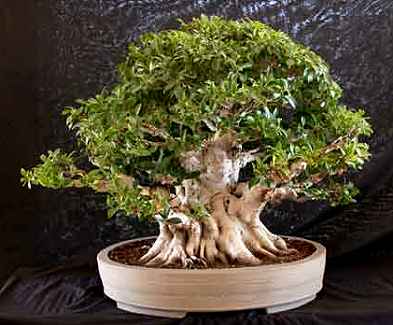 This Ficus was purchased from a nursery in Taiwan and imported into the USA. It has a very powerful trunk and root flare.
Much work has been done on this tree over many years to improve its form. There are signs of multiple grafts to improve the branch structure and grafts done to heal over scarred trunk areas. There are also very well healed cuts signifying many years of careful cultivation.
This tree is 29 inches tall and the trunk diameter is 14 inches.