In October of 2011 we had one of our greatest adventures traveling to Namibia with a great group of bonsai lovers. The tour started after the Durban bonsai convention. We flew from Johannesburg, South Africa to Windhoek, the capital of Namibia. The tour was led by Bernie O'Callaghan of Namibia assisted by Tobie and Sandy Kleynhans of South Africa. We could not had more experienced and fun travel companions and guides.
Traveling in a small bus the group of 12 was able to stop frequently along the roadside to photograph interesting landscape, explore for rocks to collect, admire and study wonderful tree forms and wild animals. In addition, Bernie arranged visits to a number of bonsai lovers and growers to see their collections.
Namibia is an incredible country of stark contrasts with great natural features of mountains, beaches, sand dunes and spectacular wildlife. Just as important Namibia has friendly people who want to share their love for their country and that made the trip especially wonderful.
Thanks to Bernie's intimate knowledge of the country the tour was especially important for me in being able to view many Ficus growing in their native habitat .
Dwarf Malaleuca, collection Bernie O'Callaghan, 2011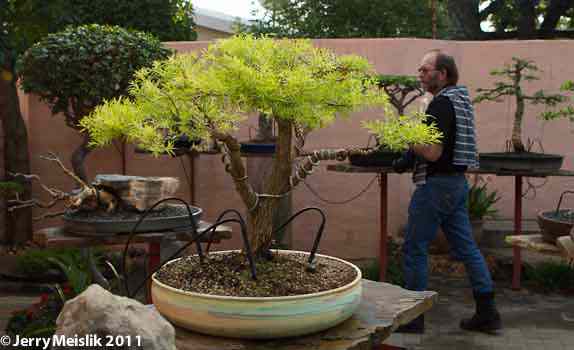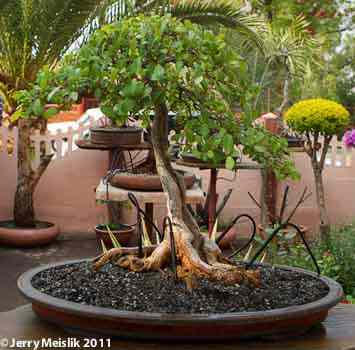 Ficus natalensis, bonsai collection Bernie O'Callaghan, 2011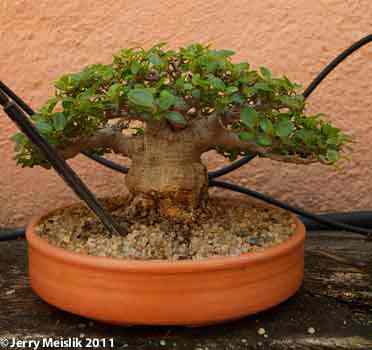 Ficus burtt-davyi bonsai, collection Bernie O'Callaghan, 2011

Lampie, Tobie, and Wimpie discussing bonsai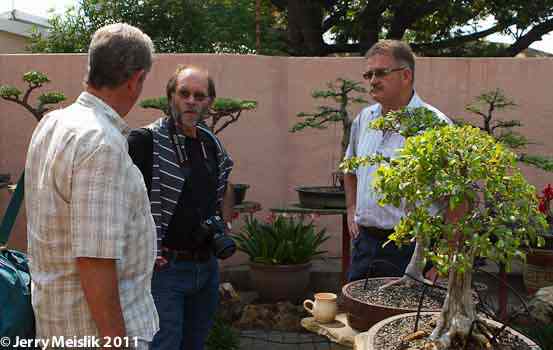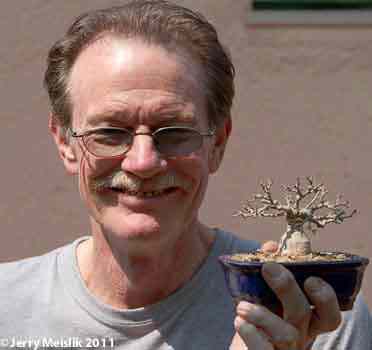 Don Stevenson, holding Ficus miniature, 2011

Multiple mini Portulacaria bonsai, Stevenson collection, 2011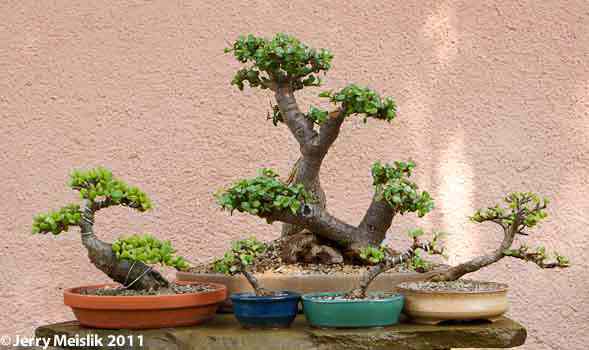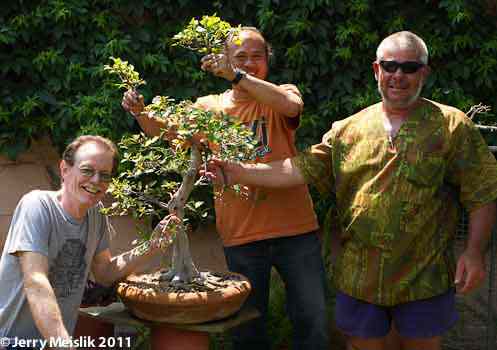 Don, Robert and Bernie tuning up one of Don's Ficus trees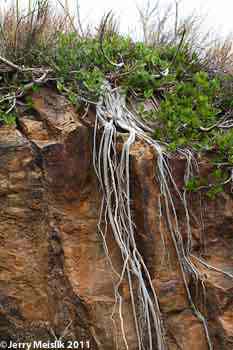 One of many native Ficus trees we saw growing in the wild on the trip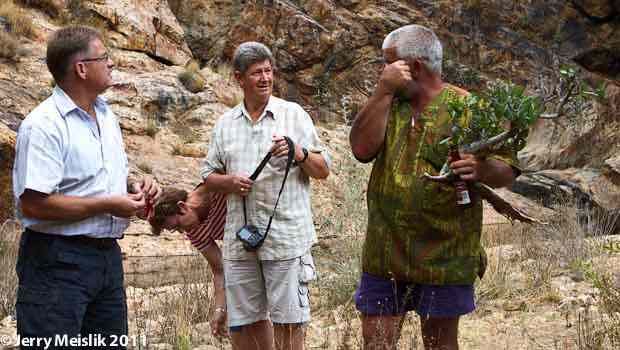 Wimpie, Rita, Lampie and Bernie with just collected Ficus ilicina, 2011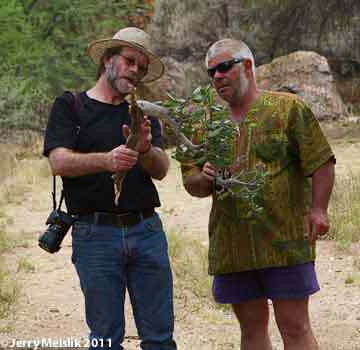 Tobie and Bernie discusing the newly collcted treee, 2011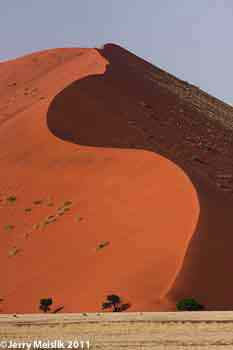 Incredible sand dunes cover many miles of Namibia - a must see!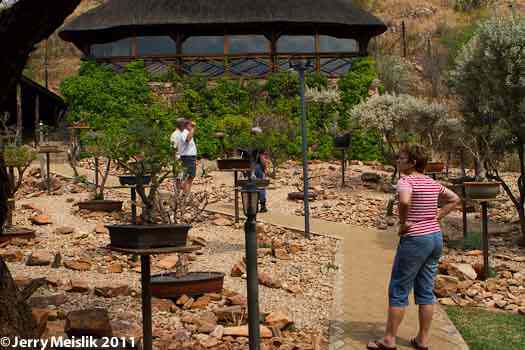 Visiting Wimpie and Sonette Van Zyles fabulous home and bonsai collection, 2011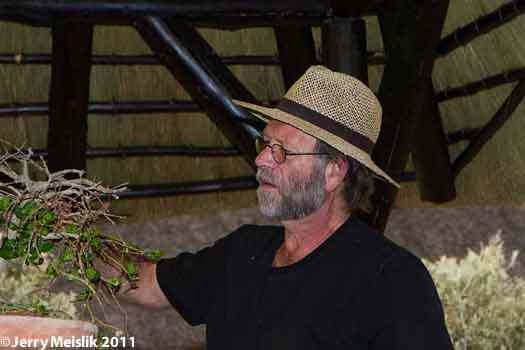 Tobie Kleynhans doing a bonsai demonstration for us, 2011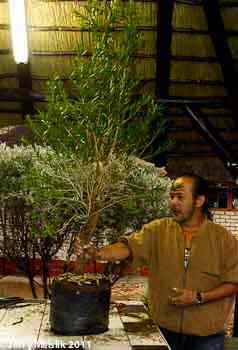 Robert Stevens doing a demo for the group, 2011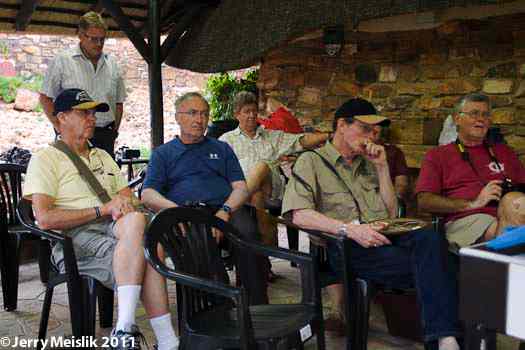 Watching the bonsai demonstrations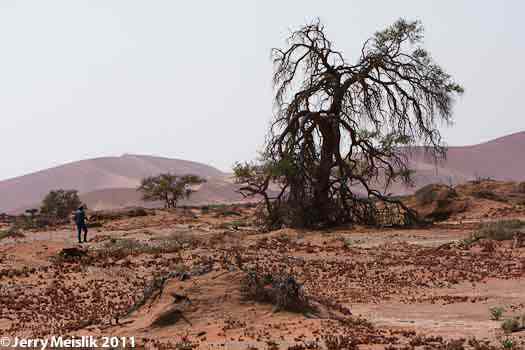 Awesome trees to view, photograph and discuss as bonsai models, 2011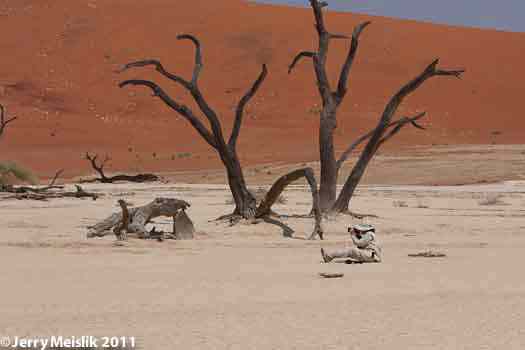 Sand dunes, sculptural forms to stimulate our artistic juices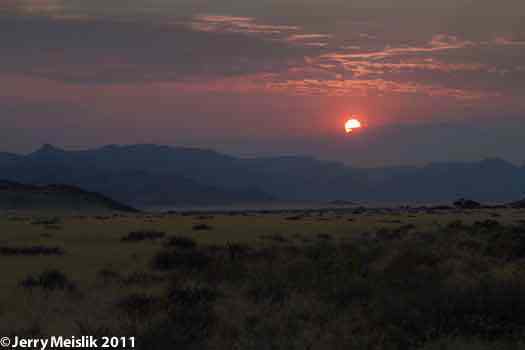 Sunrises and sunsets to compete with the best in the world, 2011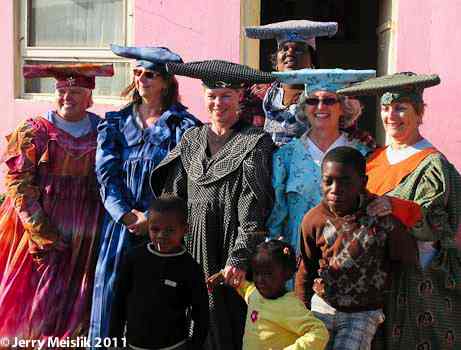 Dressing up in local costumes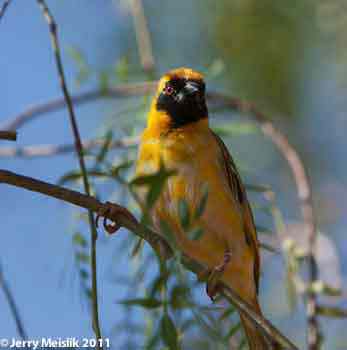 Innumberable fabulous birds for all to enjoy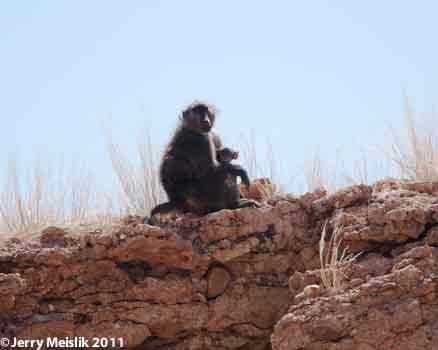 Wildlife abounds, mother Baboon and child, 2011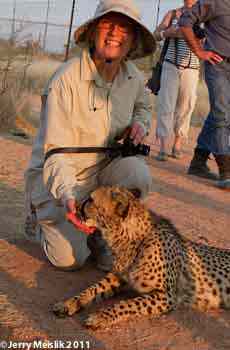 Rhona getting up close and personal with a hand raised Cheetah!


Visiting bonsai collection of Piet Neethling, 2011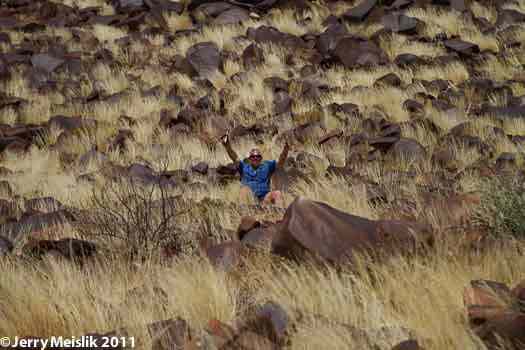 Bernie, kicking back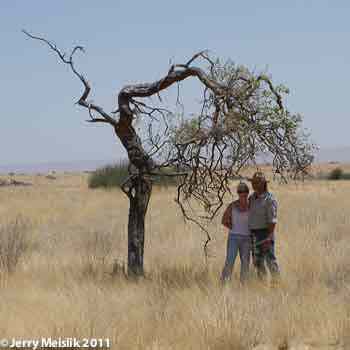 Sandie and Tobie taking shade under an awesome tree, 2011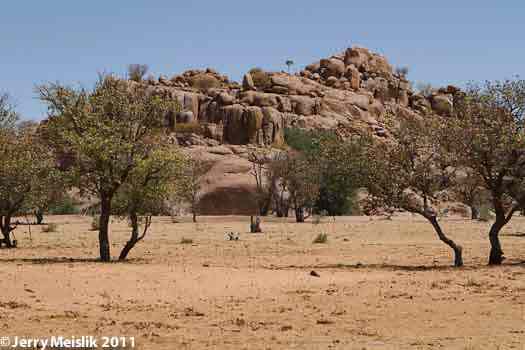 Yet another stunning landscape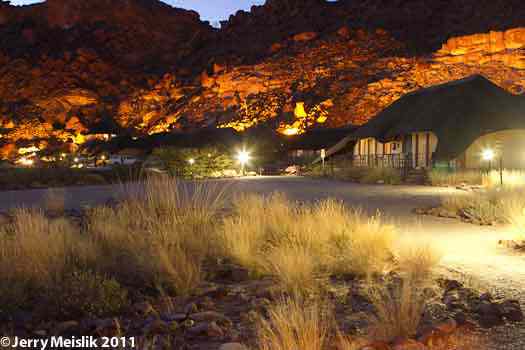 One of the fabulous lodges where we stayed, 2011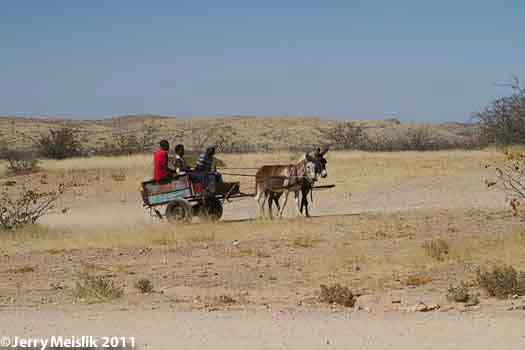 Some local people doing their chores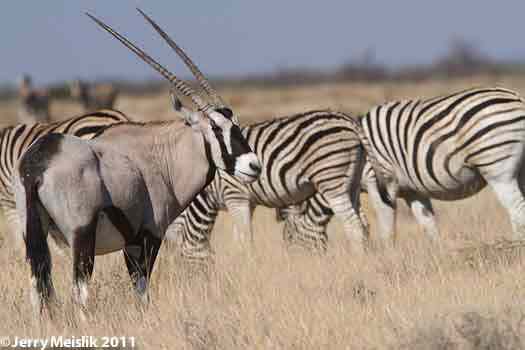 Abundant wildlife is everywhere in Etosha National Park, 2011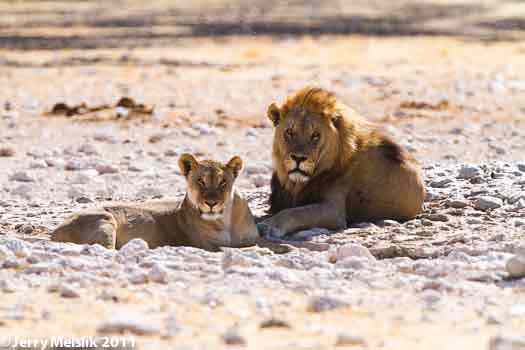 A Lion couple resting in Etosha, 2011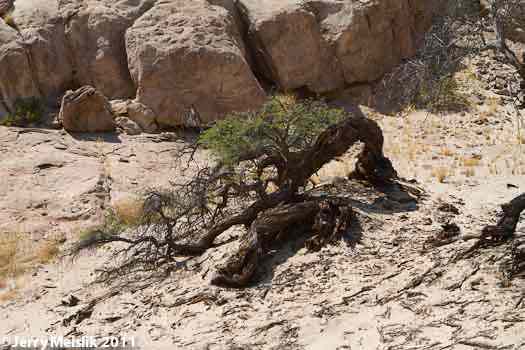 Awesome trees to view, photograph and discuss as bonsai models, 2011


Elephants playing in the waterhole, Etosha National Park
In summary, Namibia is a must see country for lovers of scenery, wildlife, and bonsai. To find out more about doing a bonsai tour to Namibia contact Bernie here.