On another day we visited the home of Wimpie Van Zyl and his gracious wife Sonette. They have an absolutely incredible home situated in a private game preserve. In addition Wimpie has an expanding and impressive bonsai collection. Bernie arranged for us to spend a whole day demonstrating on trees in Wimpie's bonsai workshop.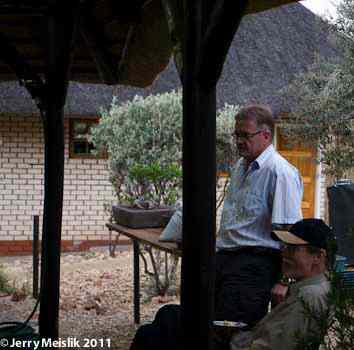 Our host Wimpie and Don relaxing in the chair, 2011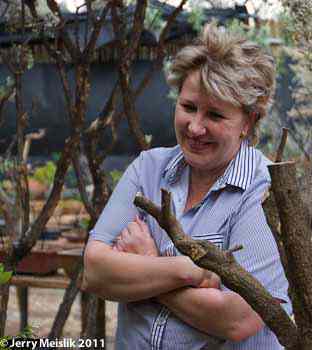 Sonette our super hostess, watching the action, 2011
The bonsai program started off with Tobie Kleynhans of South Africa taming a wildly growing Carissa natalensis. He somehow managed to extract a lovely windswept style tree from the innumerable snake-like branches.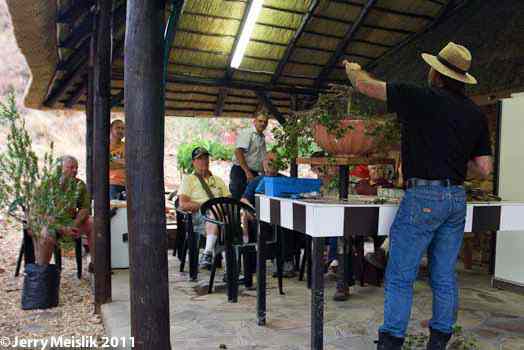 Tobie with the tree before styling, 2011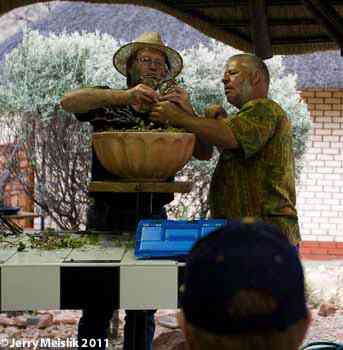 Tobie, assisted by Bernie, 2011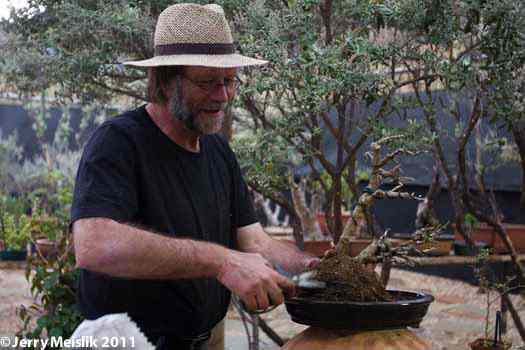 Tobie fixing the tree in the pot, 2011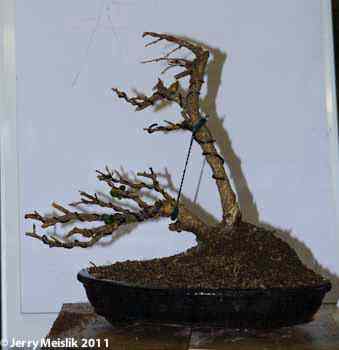 Carissa after Tobie's styling, 2011
Robert Stevens then performed his usual miracles and turned an upright tree into a gentle weeping style.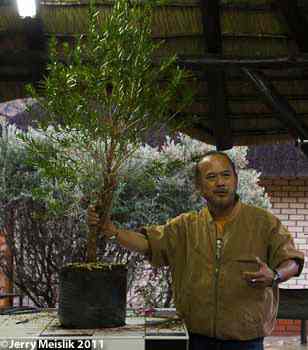 Robert with the Bottle Brush tree before any work, 2011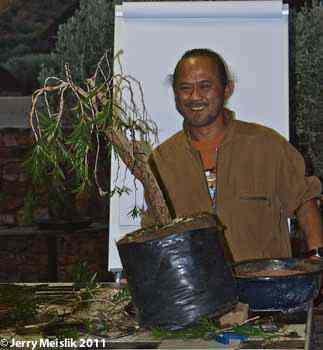 The tree completed as a weeping style, 2011
I got to demonstrate on a Ficus natalensis which had a dis-arrayed root system that needed to be tamed. Most of the discussion and work lay in simplifying the root structure to make the large basal root system radial and flowing. Small secondary trunks that did not relate well to the main trunk were removed. The bushy apex was refined down to a single growing point to be filled out with future growth.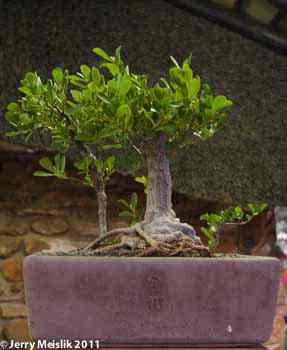 Ficus natalensis with three poorly relating trunks, before any work, 2011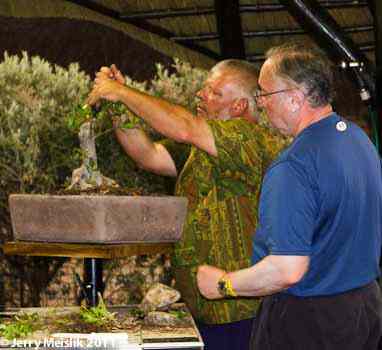 Bernie helping me to refine the apex, 2011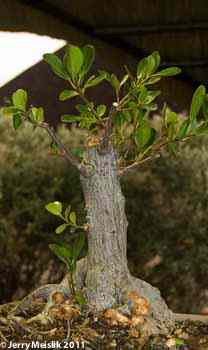 At the end of my demo, the future apex and the "tamed root system", 2011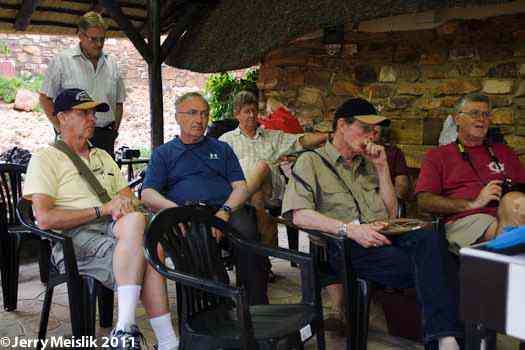 John Jackson, Wimpie, JM, Lampie, Don and John Petrescu, 2011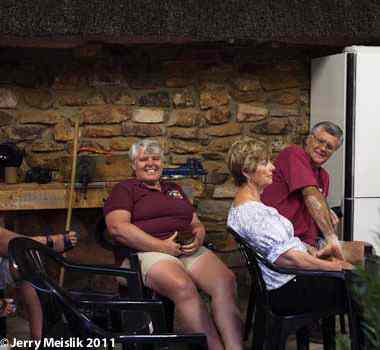 Terry Petrescu, Maggie, and John Petrescu, 2011


After the workshop Wimpie, Sonette and helpers put on a fabulous Namibian braai or barbecue as we call it in the USA. I want to thank all of those involved who made this day so wonderful.