In October of 2011 we had the great experience of fulfilling a long-held dream to visit Africa. Africa is a huge continent and our visit only permitted us time to visit South Africa and Namibia.
Our first segment of the tour was arranged by our friend, bonsai artist, writer and teacher Charles Ceronio. Charles is well known throughout the world for his bonsai teaching and his book on Bonsai Styles of the World. This a classic book that deserves a spot in every bonsai lover's library.
We were able to view Charles wonderful bonsai collection as well as stay in his lovely home and spend time with he and his wife Elsie before heading north. Charles arranged for a several day tour to the north. During that time we would visit a number of bonsai collections as well as getting acquainted with the unusual and exquisite forms of natural African trees. Among the species we were able to see were the incredible Acacias and their flat top forms as well as the immense and memorable Baobabs.
In this first article I will put the emphasis on Charles' bonsai collection and in a follow up article I will describe some of the natural beauty of South Africa and other bonsai collections.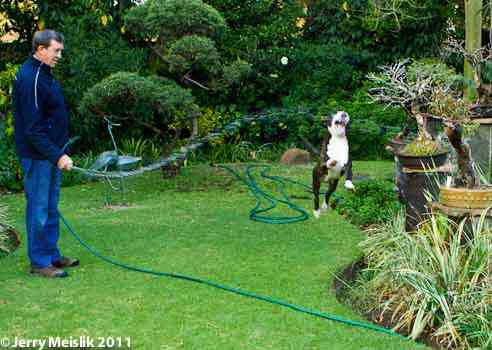 Dozie, the super dog, chasing the water spray!
Buddleja, upright, Ceronio collection, 2011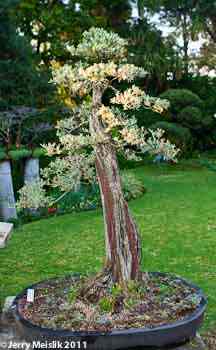 Charles near his Acacia forest, 2011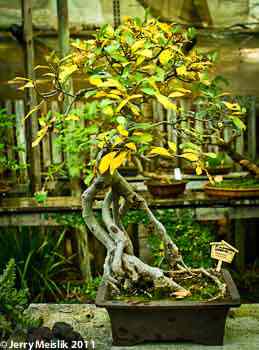 Ficus natalensis, epiphytic style, Ceronio collection, 2011
Probably the best bonsai Ficus sycomorus, root over rock, Ceronio collection, 2011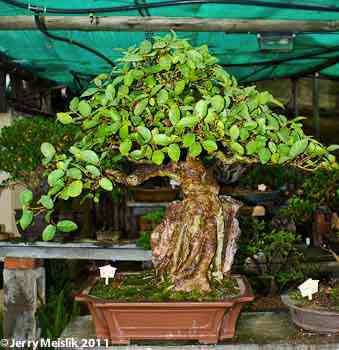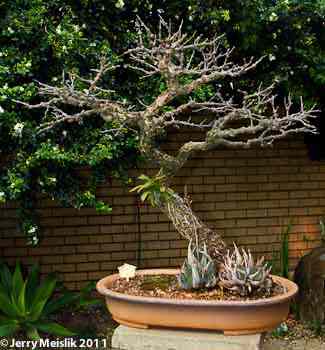 Acacia, Ceronio collection, 2011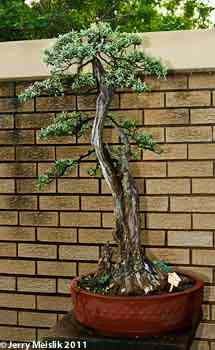 Buddleja, Ceronio collection, 2011


Forest planting, Ceronio collection, 2011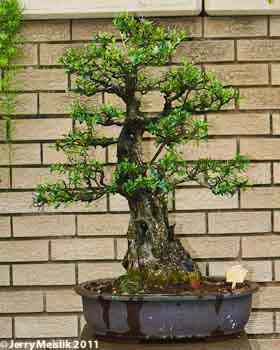 Buddleja, Ceronio collection, 2011

Click here for the second article in which we will document some more bonsai collections in South Africa as well as the spectacular scenery we experienced.