Available Now In Softcover!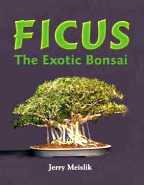 The definitive reference work on Ficus
for bonsai. The book is a softcover, 8 by 10 inch volume, with 144 color pages, containing detailed information for the beginner as well as the advanced hobbyist.
Click here for more information
Introduction To Indoor Bonsai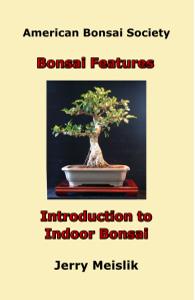 This 5.5" by 8.5", 40 page, full color, soft-cover book providing the beginner as well as the experienced bonsai grower all the necessary information on how to really grow bonsai indoors. This book lists the easiest species to grow indoors as well as information on watering, soil, light, pests, and everything you must know to be successful in growing bonsai in your home. Species that are difficult or that require special care to grow indoors are identified.

Order your copy today from the American Bonsai Society bookstore.
Click here for more information